Take a look at this magnificent silver cup with gilding almost half a meter high. It was made in the middle of the 17th century in Nuremberg by a German jeweler named Johannes Claub.
The cup itself is partially made out of a nautilus shell, which is based on a figure of Hercules fighting Hydra. The lid is decorated with ancient heroic figures: Andromeda chained to a rock and Perseus flying towards her on his winged horse.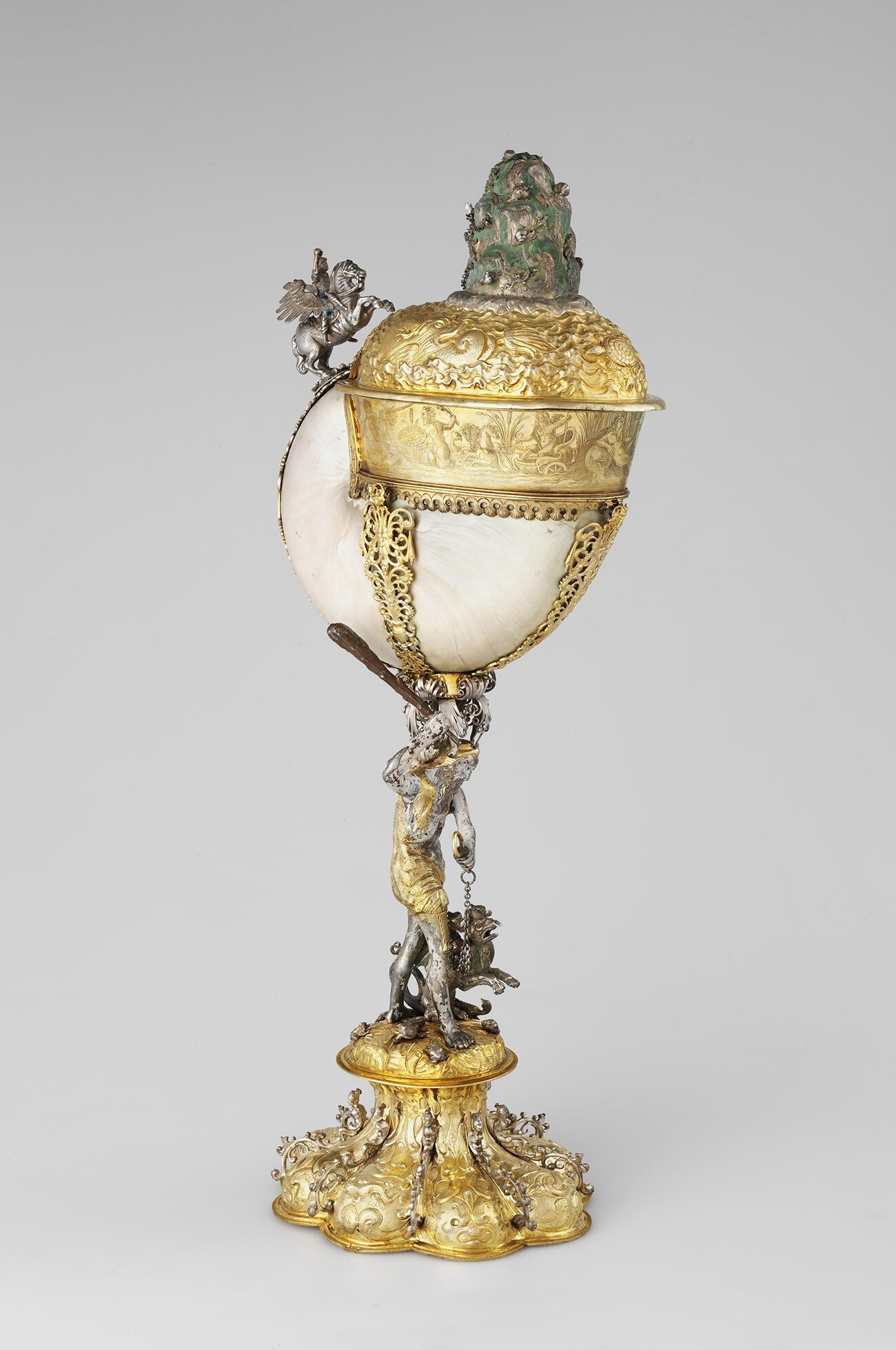 Moscow Kremlin Museums
The cup was in the personal collection of Christian IV, King of Denmark and Norway, who reigned for almost 60 years (1588-1648)! He was a great connoisseur of beauty and gathered the best artists and masters around him; under him, art saw an unprecedented flowering. Furthermore, Christian IV was very friendly to Russia and even intended to marry his brother off to Boris Godunov's daughter (but, his brother died after arriving in Moscow).
The Danish king also decided to make friends with Mikhail Fedorovich, the first tsar of the new Romanov dynasty. In 1622, Christian sent a whole embassy to Russia with his son, which brought many gifts to the Russian court. Among them was the 'Nautilus Cup', which is now preserved in the Moscow Kremlin Museums.
You can enjoy it and other masterpieces from the treasury of the King Christian at the exhibition in the Kremlin's Armory Chamber until August 16, 2023.
Soon, a huge amount of Western silver from the Armory Chamber will fill an entire hall in the new building of the Moscow Kremlin Museums, which is being prepared for opening in the restored building of the merchant rows on the Red Square.
Dear readers,
Our website and social media accounts are under threat of being restricted or banned, due to the current circumstances. So, to keep up with our latest content, simply do the following:
Subscribe to our Telegram channel
Subscribe to our weekly email newsletter
Enable push notifications on our website
Install a VPN service on your computer and/or phone to have access to our website, even if it is blocked in your country